Modifying your mobile device is a bad idea, especially with the spike in online fraud during the pandemic.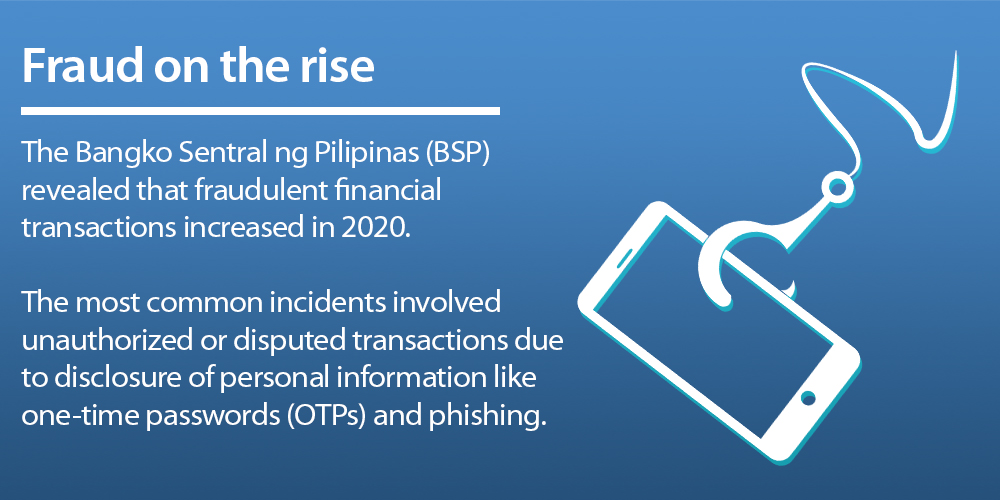 The percentage of suspected online fraud originating from the Philippines more than doubled (119% increase) when comparing the periods January 1-March 10, 2020 and March 11-April 28, 2020, according to a report by global information and insights company TransUnion.
The hardest-hit industries in the country were telecommunications and financial services, with 3193% and 114% increase vs same period in suspected fraud respectively.
Globally during the pandemic, the most common types of online fraud in telecommunications are credit card fraud and account takeover/hijacking. The most common types of online fraud globally in financial services are identity theft and account takeover/hijacking.
Fraudsters are also targeting modified mobile devices that are jailbroken or rooted; or have activated the "developer mode." So be smart and secure your mobile devices now.
In order for you to use Metrobank Mobile App, you must turn off the developer mode in your phone's settings. In order to do that, follow these steps:
Go to your phone's Settings and look for "Developer Options"
Click the toggle button to 'Off' to disable developer mode
Upon disabling of developer option, you can now use Metrobank Mobile app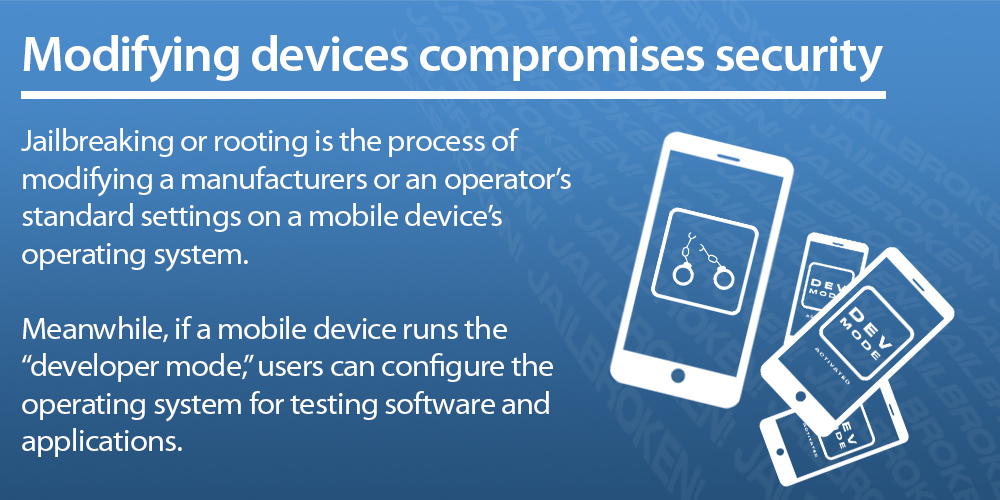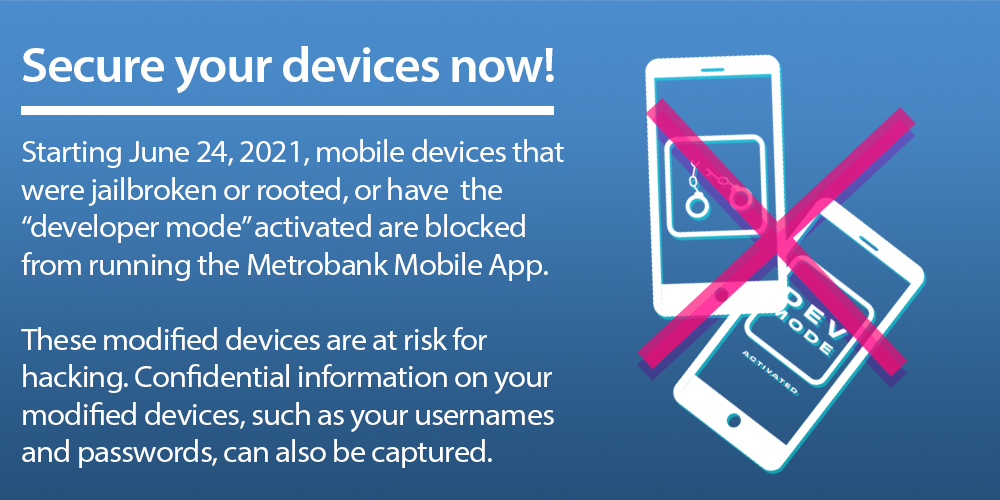 Access your account on Metrobank Online
As an alternative, you can access your account on Metrobank Online.
If you have not yet signed up, please follow these simple steps:
Go to onlinebanking.metrobank.com.ph and click "Sign Up."
Fill in the required information and follow the onscreen instructions. Please use the mobile number registered at your branch of account. 
Enroll your Metrobank accounts to fully access the new features.
To learn more about Metrobank Online, visit https://metrobank.com.ph/articles/mbo-how-to.
Help us #FightFraud
Metrobank takes fraud seriously. Help us win the fight against scammers.
Visit https://metrobank.com.ph/fight-fraud for tips, news, and alerts on dealing with fraudulent activities, and to report a fraud incident.
For other concerns, call the Metrobank Contact Center at (02) 88-700-700 or 1-800-1888-5775.
---
References:
https://www.pna.gov.ph/articles/1128903
https://newsroom.transunion.ph/suspected-online-fraud-originating-from-the-philippines-doubled-during-pandemic/